This is PLAYOFF Doink-O-Rama, John Teti's column about pro football.
I concluded the opening paragraphs of last week's Doink-O-Rama with the comment that the divisional round would "henceforth to be known as Super-Duper Divisional Super Week-Super-End, which will never let us down." And while the NFL may not have adopted my particular nomenclature, the coaches and players of the league certainly seem to have taken the underlying message to heart.
The divisional round of this year's postseason was a remarkable display of football drama, four games that all came down to their final moments and which ranged the gamut of the sport's storytelling versatility—from a frostbitten battle of defensive wills and mental toughness in Green Bay to a dizzying, where-will-it-end offensive shootout between two brilliant offenses in Kansas City. By Sunday night, pundits across the TV dial were calling this the greatest weekend of postseason football ever. That struck me as hyperbole until I tried to think of a better weekend and failed. You might have to go back to prehistoric times, and the epic playoff battle between the Fertile Crescent Radnoks and the Mesopotamia Uggnars. Of course, the game was different then. Instead of footballs, they used rocks, and instead of running and passing, they bashed skulls with rocks. Uggnars quarterback Tom Brady was named MVP, finishing his day with a passer rating of [numbers weren't invented yet].
Shortest-lived storyline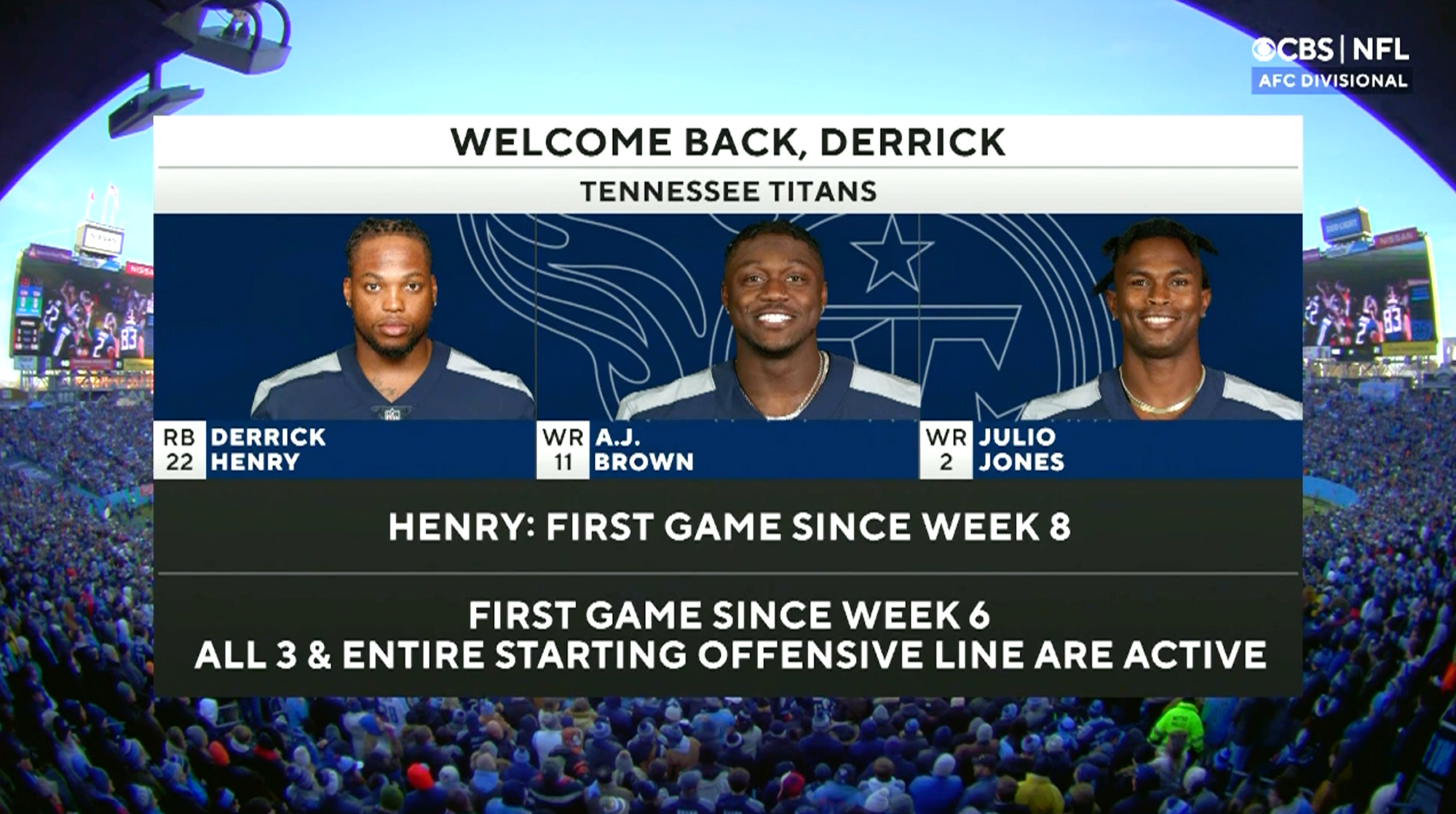 The excitement of divisional weekend took almost no time to ramp up, as the Cincinnati Bengals-Tennessee Titans matchup underwent its first plot twist with only five seconds having run off the clock.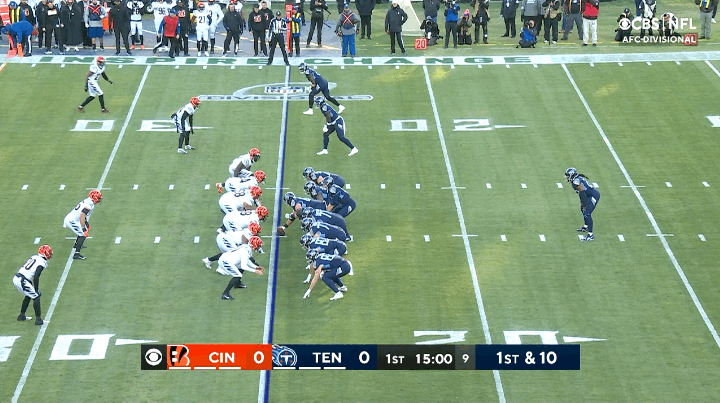 As the game began, CBS' coverage team was playing up the narrative of Tennessee's newly healthy offense. Sideline reporter Evan Washburn said that the return of running back Derrick Henry was "the final puzzle piece" in the Titans' formidable offense. Washburn quoted Tennessee quarterback Ryan Tannehill as saying that the Titans' last three weeks of practice had boosted their confidence. If only they gave out trophies for practice! As the Tennessee offense lined up to play an actual game that counts, announcer Ian Eagle was forced to pivot jarringly from rosy pre-game narrative to on-the-field reality. His call of the game's first play after the kickoff (emphasis added):
They won three in a row to end the regular season. They did not turn it over in any of those games. First play from scrimmage. Play action. Tannehill fires… intercepted! Picked on the play by Jessie Bates!
That is one mighty jinx. I didn't know Ian Eagle had it in him! I bet he was sore the next morning.
Most inadvertently ominous costume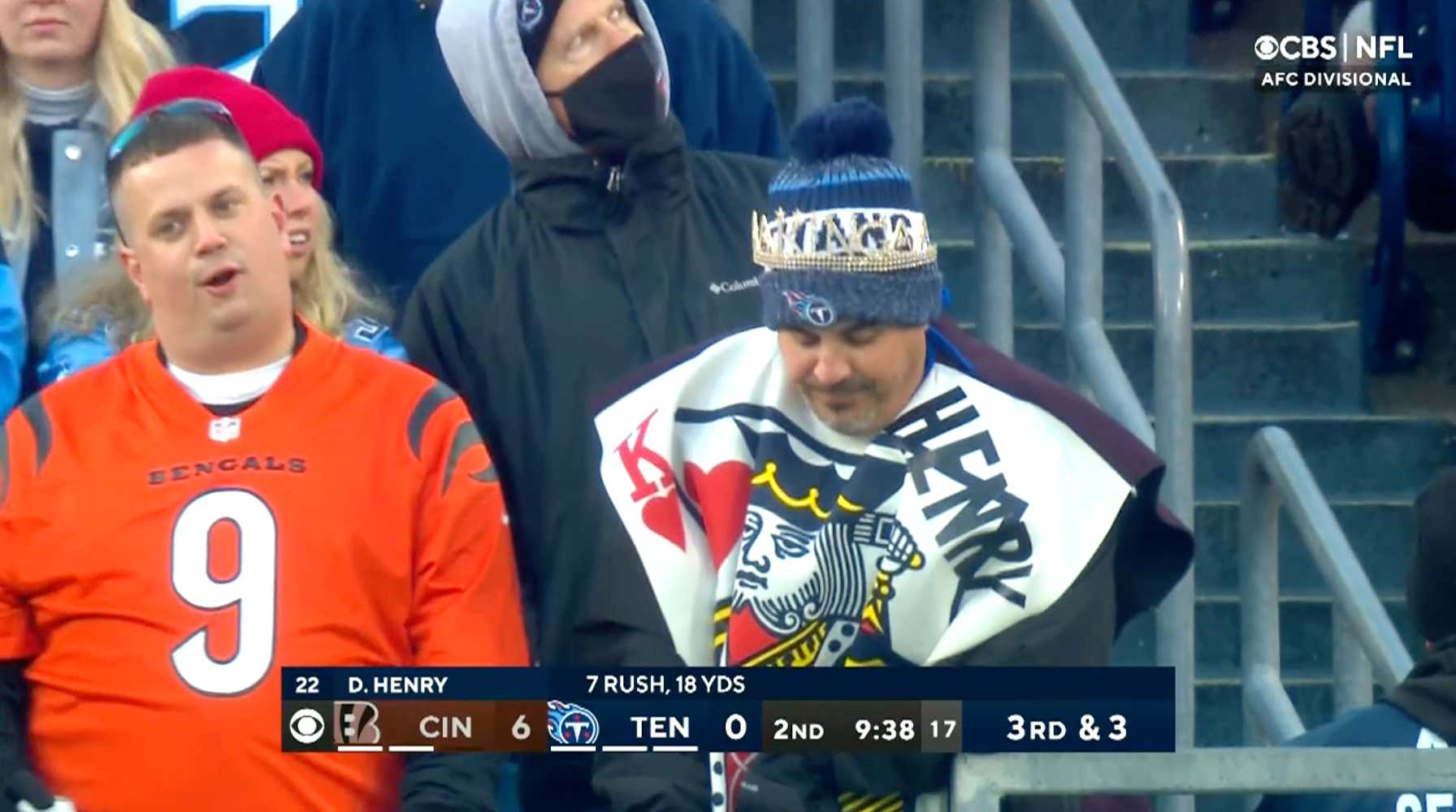 Tannehill threw three interceptions to doom the Titans, but the interceptions were, to some extent, a side effect of the Bengals' well-executed defensive plan to shut down Henry, the star Titans running back and aforementioned puzzle piece. Typically one of the most dominating rushers in the game, Henry is nicknamed "King Henry," which is why the creative Titans fan seen above chose to transform himself into a playing-card king with the word "HENRY" pasted across the top. Now, I support any effort to make the crowd at an NFL game resemble the crowd at a Let's Make a Deal taping. But of all the kings you could use as the basis for your King Henry costume, why would you go with the suicide king? Henry finished with a measly 62 yards on 20 carries.
Troy Aikman, a riddle wrapped in an enigma wrapped in a guy who says "heckuva job" a lot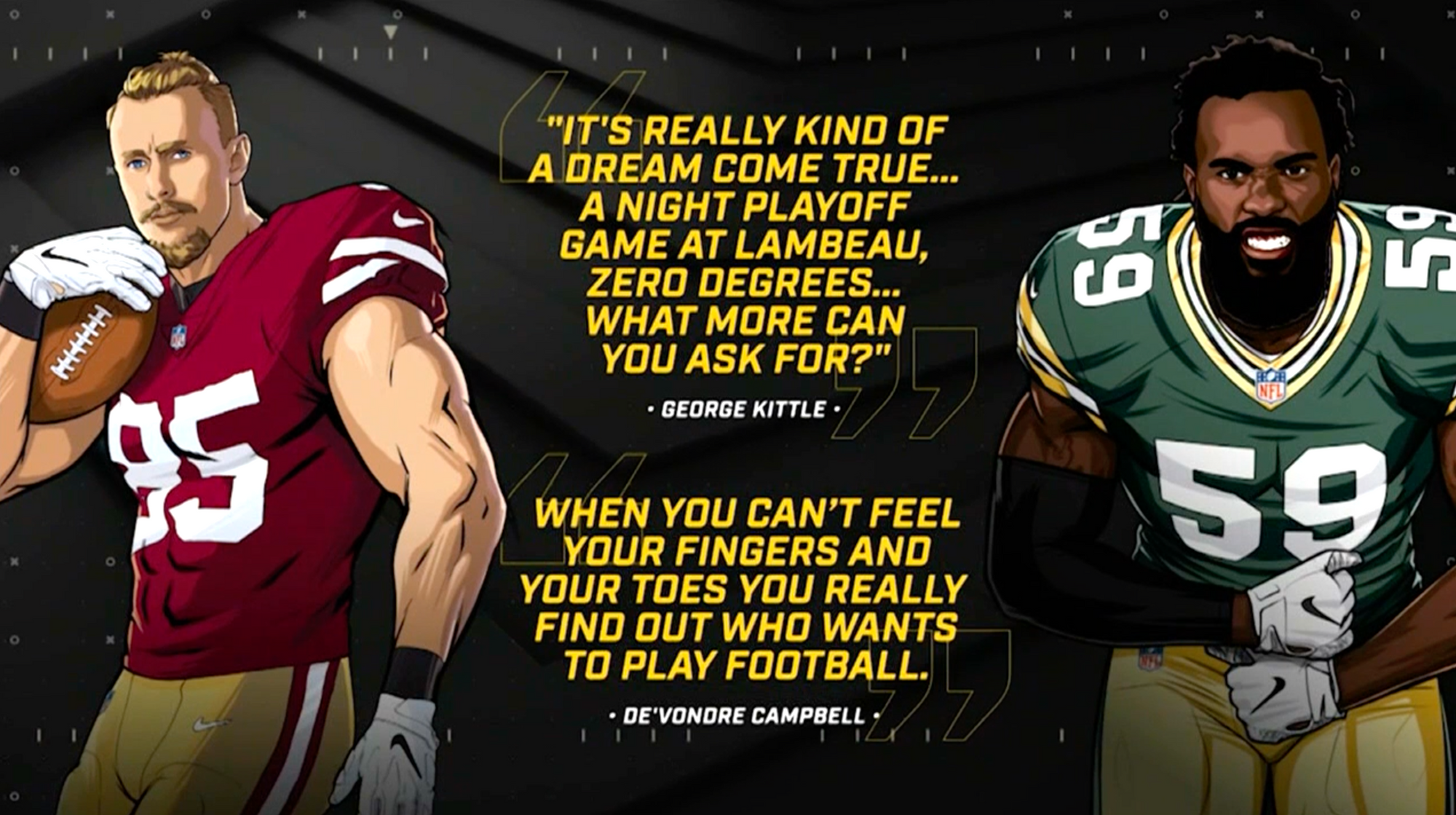 The weather forecast for the 49ers-Packers game at Green Bay's Lambeau Field called for cold, so Fox dutifully collected quotes from players commenting on the frigid temperatures—talking about the weather is more fascinating when famous football players do it. The reporting included a quote from Green Bay linebacker De'Vondre Campbell: "When you can't feel your fingers and your toes, you really find out who wants to play football." Fox analyst and former Cowboys quarterback Troy Aikman laughed, remarking, "Boy, I'll say!" before he paused for a few moments, as if weighing his words, and finally blurted, "You find—you really find out who wants to do a lot of things! [snort, chortle]"
I'm still trying to figure out what inscrutable ol' Troy meant by this remark, because it sure sounded like he meant fucking. It sure sounded like he was wryly reminiscing about fucking outdoors in zero-degree weather. Just a brief window into the life of an NFL star, an existence filled with thrills and glories we can hardly imagine.
Best Keystone Kops tributes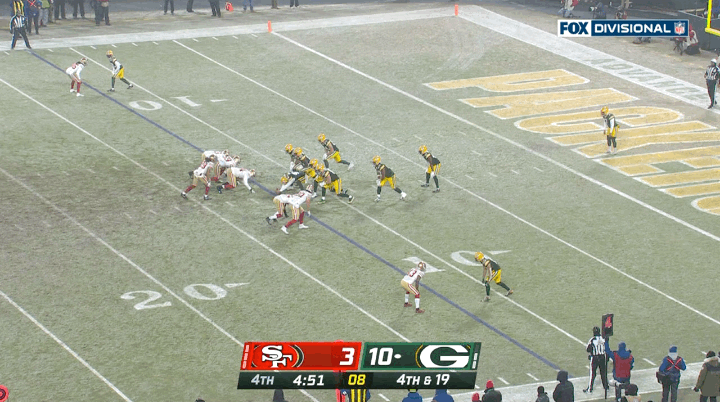 In the pivotal play of the fourth quarter in Green Bay, San Francisco's Jordan Willis blocked a punt, and then teammate Talanoa Hufanga returned the loose ball for a touchdown. But in between these two events, a brief silent film comedy broke out. After Willis' extended hand deflected the punt, the ball shot up in the air, and amid a driving snowstorm, nobody appeared to know where it went.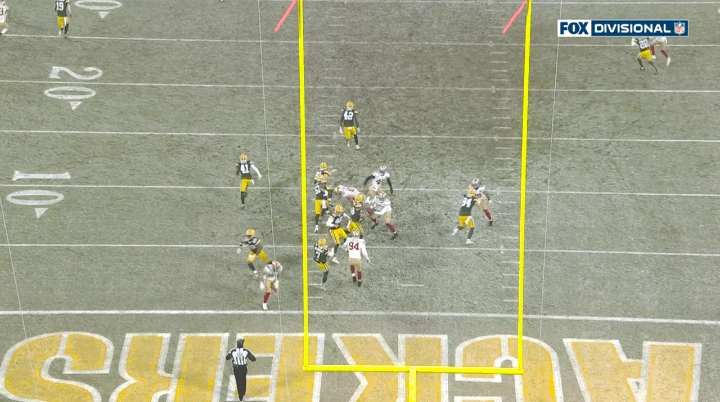 Thus we were treated to the picture of the Packers and 49ers players—the 22 people on earth most eager to know the whereabouts of the football—stopped dead in their tracks, their gazes swiveling in such confusion that you could practically see the cartoon question marks above their heads.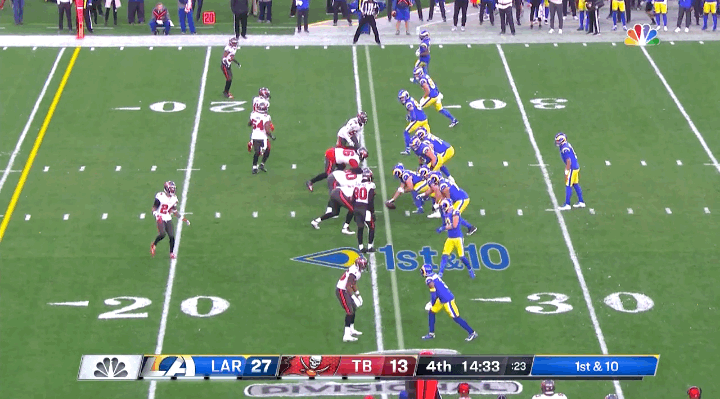 Football is a serious game played by serious men, yet it is always just one mishap away from turning into a nickelodeon-worthy display of daffy physical comedy—with a mistimed snap, for instance, as occurred in the Rams-Buccaneers game. Because of a miscommunication on the offensive line, the Rams' center fired the ball back at quarterback Matthew Stafford before Stafford formally requested it.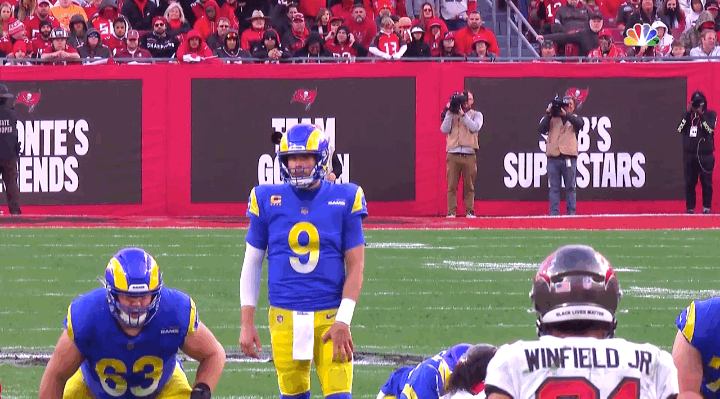 This created a scene in which big strong sports guy Stafford, a jolt of surprise rippling through his body, widened his eyes in astonishment: What on earth is this? A football?!
Both Stafford's Rams and the punt-blocking 49ers would go on to win their games. Even the fates themselves appreciate a good laugh.
Lamest promo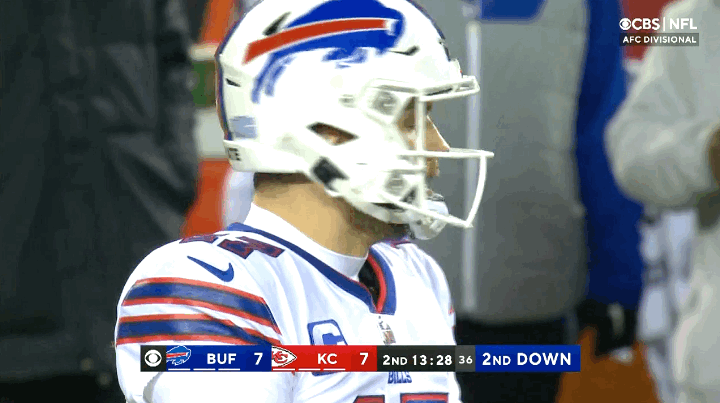 "Unique shots of the game are brought to you by Paramount Plus," said CBS announcer Jim Nantz during the Buffalo-Kansas City matchup. Traditionally, this is the sort of thing an announcer says before the director cuts to a towering shot of the stadium and surrounding environs, captured from the majestic heights of a blimp. That was the deal: You bring a blimp to the game, you get a shoutout. Fair enough. Goodyear and MetLife worked this angle for years.
But because a blimp is not a half-baked Star Trek spinoff, Paramount Plus doesn't have one. Instead, the "unique shots" were the same cable-suspended-camera images that pretty much every network now sprinkles into their NFL telecasts as a matter of routine (except this time with a Paramount Plus logo in the corner of the screen). As I watched this pathetically un-unique imagery, I imagined the poor camera operator jamming the cable cam's pitch and yaw controls to their maximum in a doomed effort to make the photography appear even a little bit special. Sorry, but if you want me to subscribe to your streaming service, I will require a blimp, or at least a zeppelin. The fact that Paramount Plus does not consider me to be airship-worthy tells me all I need to know.
Umcomfortablest close-up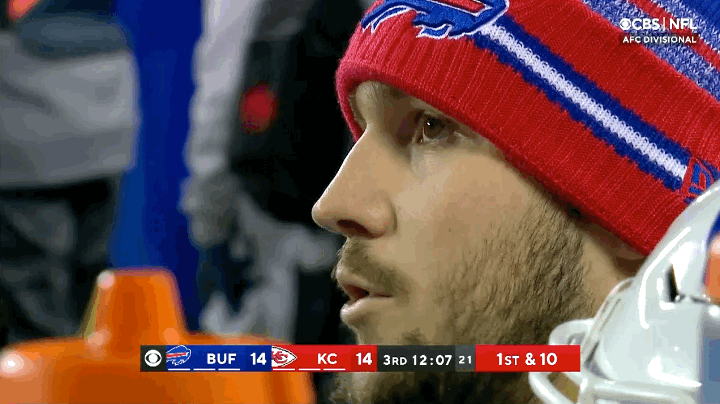 Hey, there's talented Buffalo Bills quarterback Josh Allen! He's looking good. All right, that's close enough. That's close enough, I said! No! Too close! Stop! Aaaaaaaaa… [Tumbles headfirst into one of Josh Allen's nose pores.]
Graphical cliché most in need of retirement
Maybe this is just me, but I have seen enough medieval-themed graphics sequences in which football statistics are transmitted by way of unfurling banners. Is there some sort of renaissance-fair craze working its way through the TV football world?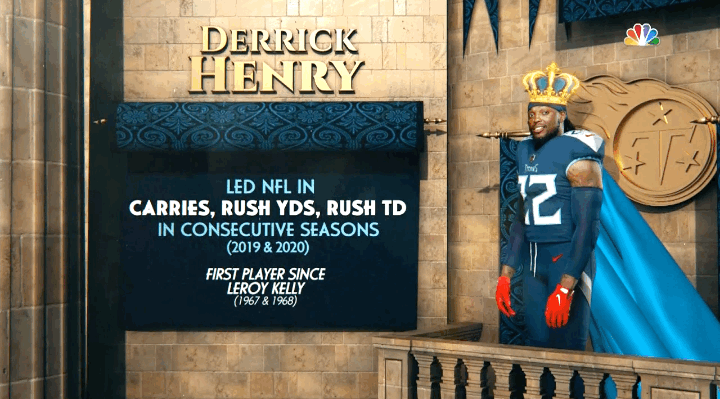 In Week 9, NBC gave aforementioned Titans running back Derrick "King" Henry the unfurling-banner treatment.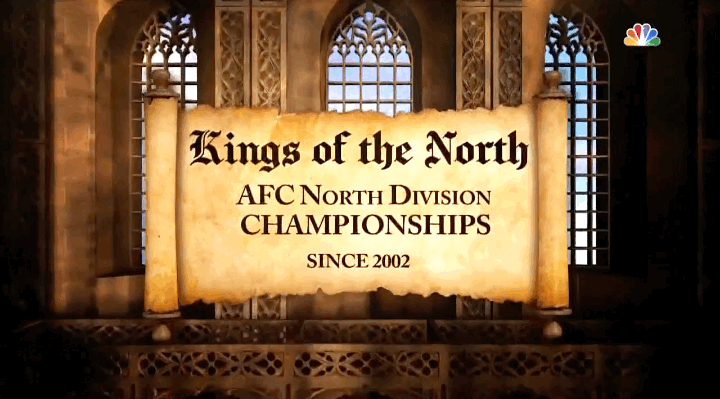 Then in Week 12, NBC was at it again, this time with banners galore for the teams of the AFC North. (The Cleveland Browns court jester is a nice touch.)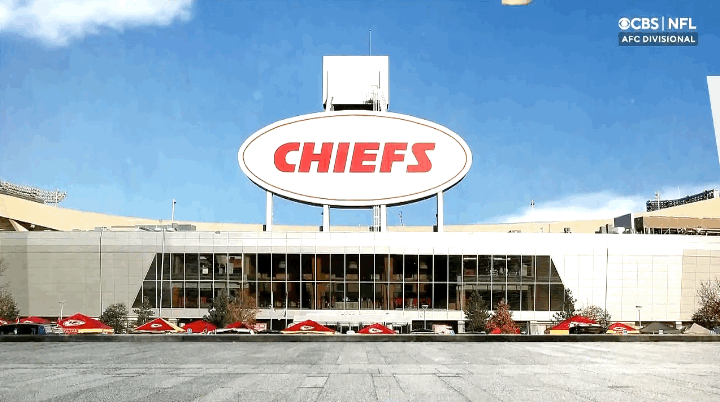 Most recently, for the divisional round, CBS had a particularly low-effort execution of the medieval banner aesthetic, with Kansas City quarterback Patrick Mahomes donning a crotchless suit of armor for his own banner ceremony. Here we see the saddest unfurling at all, for instead of animating a true unfurl, CBS' visual artists chose to simply fade the numbers in with a downward cascade that simulates the effect of unfurling, in the same way one might simulate the effect of a hot coffee by drinking a cup of lukewarm piss. Or maybe the computer-animated banners are just plain tired of unfurling; at this point, you can hardly blame them.
Your DORPFASTCALC Conference Championship Quick Picks
Kansas City over Cincinnati 41-35; Los Angeles over San Francisco 31-17.
Keep on long snappin'
Doink-O-Rama is a free subscription for the foreseeable future. If you want to help me out, share the column with a friend who might like it.
Reach out with your questions, observations, or doink sightings by emailing: doink at ological dot net.
Thank you for reading. Until next week: Keep on long snappin'.